This article is part of group of posts on Flex project setup or five use cases for multiple source paths linking.
Part I. A better way to set up flex unit
---
The ideas presented here were directly inspired by a blog article on a better way to set up flex unit. Unfortunately, the link to the original article is now broken and it hasn't been transferred to raptureinvenice new blog.
When having to take over projects started by others, I have sometimes seen unit tests embedded in the main production code. This is an approach I really don't recommend. I prefer to create two projects. One with the production code, another one with the test units.
I then use the ability to specify multiple source paths to ensure that
Production, doesn't know anything about test units.
Test-unit includes the full source of the production code.
This is illustrated below with screen captures taken when in Flash Builder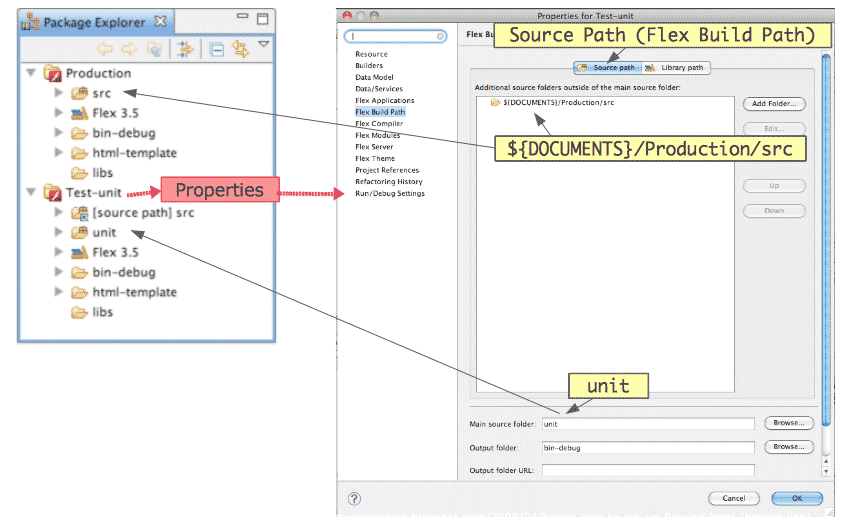 Once you get the hang of it, it is very easy. A few things to remember
Package structure must be identical




App/src

    com/widged/warStories/

TestUnit/unit

    com/widged/warStories/



Giving a name other than src to the source folder of your subproject makes it easier to identify the context in which the files are edited.
Downloads
(Require Flash Builder 4)